Quality Millwright & Machine Services is Certified to CSA Standard W47.1 for structural steel fabrication.
We have diverse metal fabrication capabilities, and take great pride in providing our customers with value, precision and quality.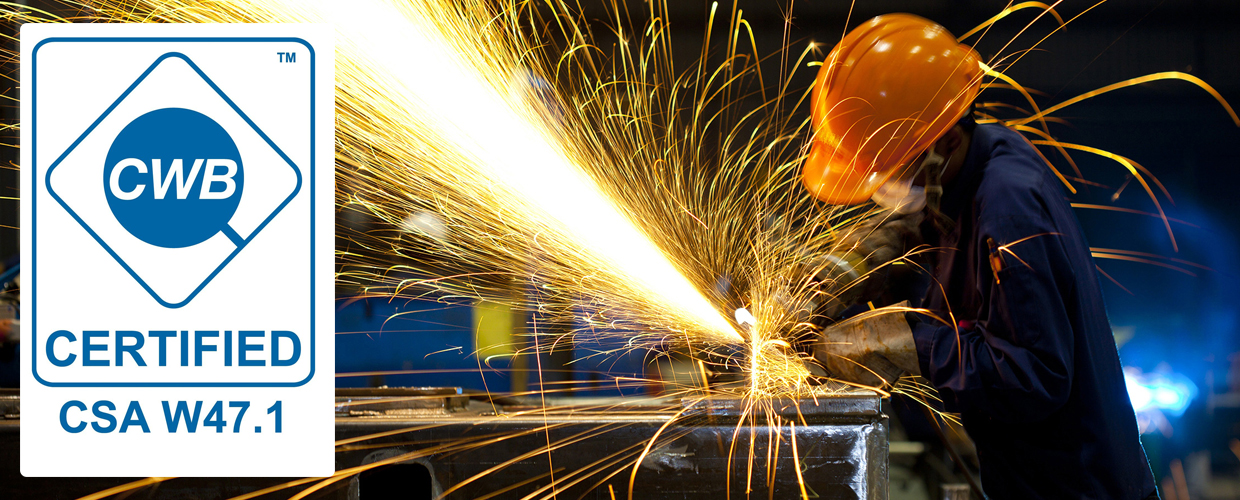 Our approach
As a team of competent welders, technicians, engineers and machine operators, we believe in providing a customer-focused approach so that the services we provide contribute to our customers' success.
Our approach is to prioritize clients' needs and requirements while understanding the timeline around their fabrication requirements. We can start a project with your idea or initial drawings. In order to deliver premium quality services, we utilize advanced fabrication technology. From drafting and design to installation, we collaborate with you on every stage of your project so that the end results either meet or exceed your expectations. Our fabrication services include:
Custom fabrication
MIG, TIG, and STICK
Repairs
Catwalks, guards
Stairs & railings
Aluminum and stainless capabilities
Mobile welding
The following are some of the key characteristics of our fabrication services:
Quality
In today's competitive environment, one way to succeed is to meet the customers' need for quality. This is why we put special emphasis on delivering each project in compliance with individual customer requirements and objectives.
Custom solutions
Our team provides the highest caliber of custom metal fabrication across a variety of industries. We have an impressive track record for bringing a high level of competence and responsiveness to projects with demanding quality requirements and time constraints.
Simple solutions to complex challenges
Our fabrication expertise combined with our experience and fabrication technology enables us to resolve complex industrial problems and break them down into simple and profitable solutions.